Don't let any part of running a great league slip through the cracks.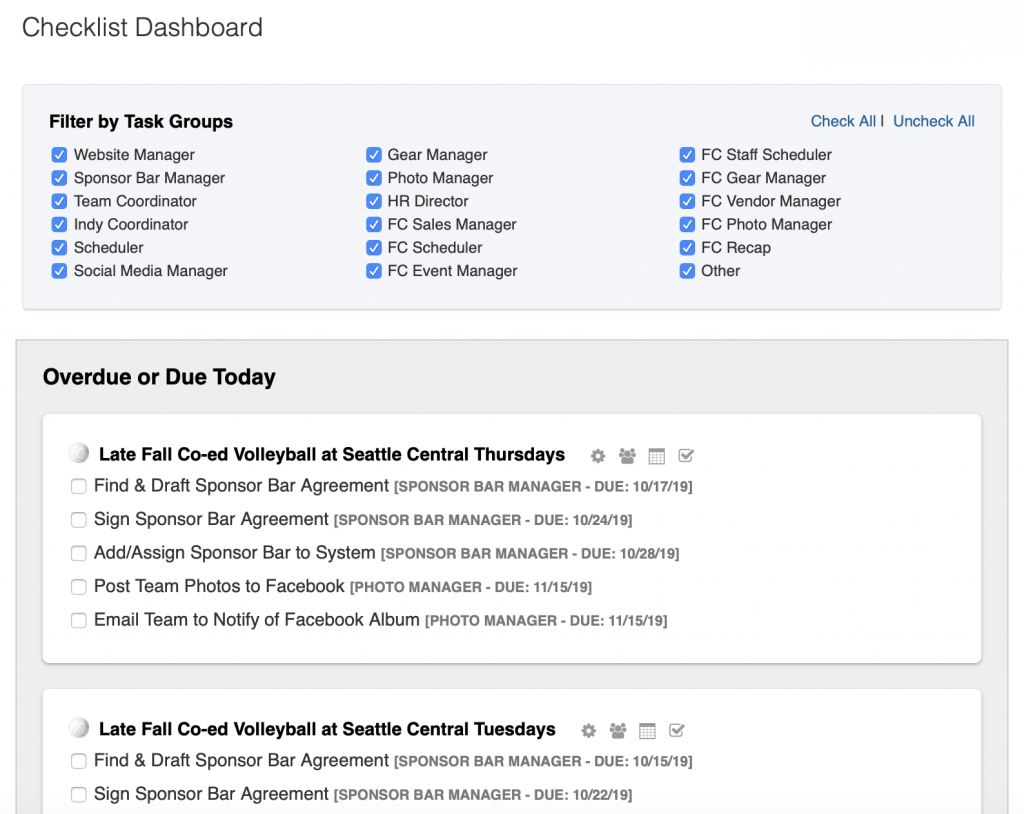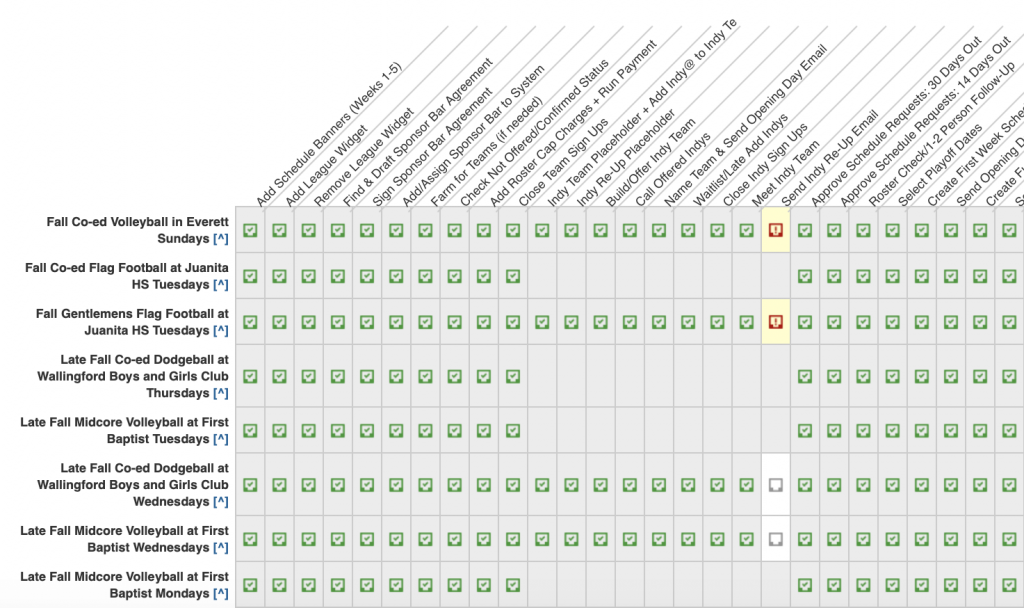 From Opening Day to the Championships, running a league is made up of a lot of little tasks.
If your league gets big enough, you won't be doing it all by yourself.
Use the built-in checklist system to track deliverables and to/dos so nothing gets forgotten and make sure other employees are staying on schedule with the moving parts needed to run a great league.