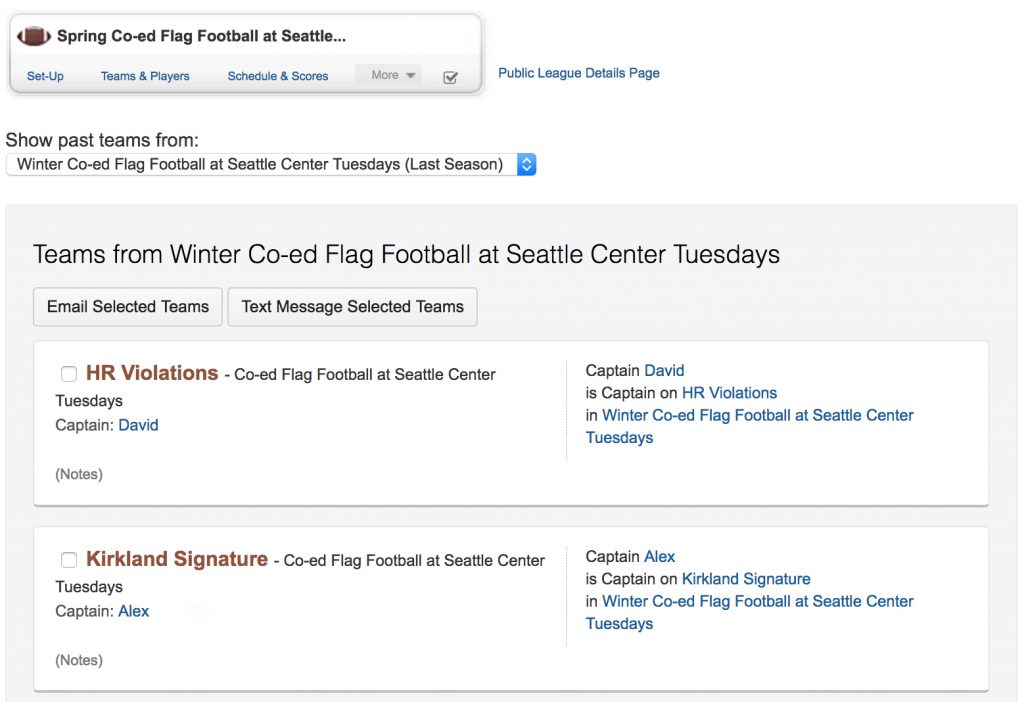 Let your past sales history give you the best leads for future leagues.
Your Tuesday night spring league is just wrapping up but summer numbers look kind of low.
Who is missing?
Link repetitive leagues together to get missing team reports and quickly see which teams have returned and which ones need a little nudge to come back for a new season.
You also have access to see what teams have already signed up, what teams are playing on a different day or at a different location, and who is missing from last season or year!