Why waste time exporting your player emails to an email  marketing platform?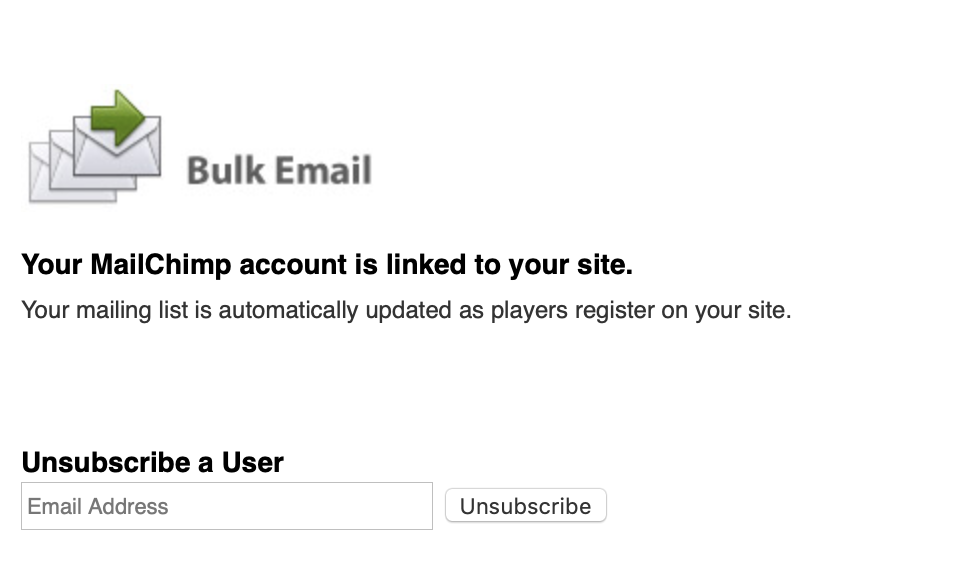 With the League Lab MailChimp integration a new player signup can automatically import into your Mailchimp account and allow you to segment players by sport.
Spend more time sending emails to your teams and less time moving emails around.